SDR | Sales Development Representation
SDR company, SDR services, SDR outsourcing
Sales representation (SDR) allows companies to completely outsource lead prospection and qualification, initial lead generation and first meetings.
If you already have a sales team, you may not need the full business development and account management services we offer (BDM), but you can use our expertise, knowledge and contacts to achieve a better and more qualified prospecting.
* (In addition, we can be your representatives at events, fairs, congresses…) *
Focussed on identification
and prospecting.
So you can concentrate on negotiating and managing accounts and projects.
At Springboard35 we have a successful track record of supporting technology companies. We have conducted prospecting in verticals linked to telecoms, banking, industry, media, retail and healthcare for markets in both Southern Europe and LatAm. retail and healthcare for both Southern European and LatAm markets.
All ISVs and especially those with a SaaS model must ensure recurring monthly revenue growth. Developing your sales channel is key to scaling and achieving your financial goals. However, not all vendors manage to generate new quality leads.
At Springboard35 we guarantee a fast, cost-effective and low-risk solution
SUITABLE POTENTIAL CLIENTS
HUMAN RESOURCE MANAGEMENT SAVINGS
A SUCCESSFULLY TRIED & TESTED METHODOLOGY
A TEAM OF EXPERTS IN SOFTWARE AND TECHNOLOGY
Being our partner is ALL advantages:
I would like you to be my sales representatives and prospect for me. How can you help me?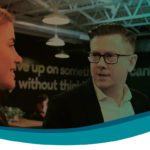 Our SDR services
Our services for Sales Development Representative