At Springboard35, we know how important it is for any company to have a competent and efficient SDR Salesforce or Sales Representative Task Force. That is why, among our commercial services, we offer an SDR model that will help you to identify and obtain qualified leads and get SQLs in a short time.
An external SDR Salesforce service, allows companies to completely outsource their Sales Representative team (SDR), that is, outsource the prospecting, generation and qualification of leads, obtaining first qualified meetings (SQLs).
If you already have a sales closer team or an account management department, you may not need the full Business Development service (BDM) we offer, but you can benefit from our expertise, knowledge and contacts to achieve a better and more qualified prospecting, nurturing your funnel and building a quality pipeline.
*(In addition, we can be your representatives at events, fairs, congresses…)*
What do you get with our SDR Salesforce Service?
Focussed on lead identification, prospecting, and qualification.
So you can concentrate on negotiating and managing accounts and projects.
At Springboard35, we have a successful track record of supporting technology companies. We have conducted prospecting, qualification and obtention of SQLs in verticals linked to Industry, Healthcare, Retail, Telecoms, Media or Banking for markets in Southern Europe and LatAm.
All ISVs and, especially, those with a SaaS model, must ensure the growth of their monthly recurring revenue (MRR). Developing your SDR task force is key to scaling and achieving your financial goals. However, not all vendors manage to generate new quality leads. And there is where we give a key support.
What is an SDR?
An SDR (Sales Development Representative) is a sales representative whose main objective is to identify and qualify potential customers for the sales team. In other words, a Sales Representative is responsible for finding potential customers for the company and determining whether they are interested and ready to buy.
SDRs often work closely with a company's inside sales team to ensure that leads are properly identified and qualified before being passed on to the sales team for closing. By having a Sales Representative on their team, a company can ensure that they are focusing on the most valuable sales opportunities and increase their chances of closing more sales.
How does our SDR Service work?
In our SDR service, we work closely with your company to understand your sales needs and objectives. After an initial meeting to learn the details of your company, we work with you to develop a customised sales representation plan that meets your specific needs.
Once a plan has been developed, our team of SDRs will begin working to identify and qualify potential clients for your company. Sales Representatives use a variety of strategies and tools to identify potential clients, including online search techniques, data analysis and cold calling.
Once leads have been identified, Sales Representatives will work closely with your inside sales team to determine whether prospects are interested and ready to buy. If a lead is deemed ready to buy, it will be passed to the sales team for closing.
Throughout the process, our sales representation team will stay in close contact with you to ensure you are kept informed of progress and results.
We will also make adjustments and changes to the plan if necessary to ensure that your company's sales targets are achieved and return on investment is maximised.
Benefits of our SDR Task Force Service
At Sprinboard35, we understand the importance of having a highly trained sales team focused on generating results. Our Sales Representative (SDR) service is designed to help you effectively leverage your sales and achieve business success.
One of the main benefits we offer is the ability to identify and qualify potential leads efficiently. Our SDRs are trained to conduct thorough and detailed research on your target market, allowing us to identify those prospects that are most likely to become customers. This lead qualification strategy ensures that your sales team invests their time and effort in those contacts that actually have the potential to generate revenue.
At Springboard35 we guarantee a fast, cost-effective and low-risk solution
SUITABLE POTENTIAL CLIENTS
HUMAN RESOURCE MANAGEMENT SAVINGS
A SUCCESSFULLY TRIED & TESTED METHODOLOGY
A TEAM OF EXPERTS IN SOFTWARE AND TECHNOLOGY
Being our partner is ALL advantages:
I would like you to be my outsourced SDR team and prospect for me. How can you help me?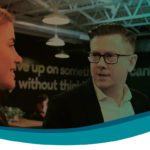 Sales Representative Task Force
An external Sales Representative Task Force allows tech companies to outsource the prospecting and generation of qualified leads, obtaining SQLs (qualified meetings).